When you are just starting out airsoft and just thinking about getting you first gun it can be very hard to decide on what to get. There are so many options to pick from and then there are the hardware store $50 all included packages that seem so enticing.
Most players start with a cheap spring pistol that they borrow or buy from a toy store to blink at the backyard with couple of friends.
There is nothing wrong with that as long as everyone is wearing appropriate eye protection and there is no risk for bystanders to think something illegal is going on. Airsoft does not need more bad rep, just saying :).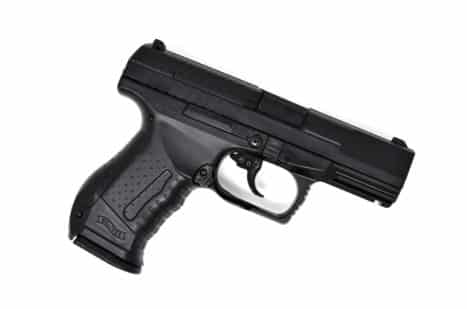 This article is aimed to the player thinking about getting the first serious airsoft gun for more official games. So let's get cracking and let's see what makes the best airsoft gun for beginners and what's there on the market to pick from.
What's important for a beginner gun
The very first thing I'd like to point out from personal experience is that the gun you get has to be interesting to you. It doesn't really matter if the gun you get is real cream of the crop technically if it doesn't speak to you. If you think a certain model looks ugly, don't get it even if everybody recommends it.
You will enjoy the sport so much more when you feel awesome just by holding your new awesome BB shooter. There are a lot of options, believe me. So pick something that looks super cool to you or something you've always though was the coolest gun on action movies.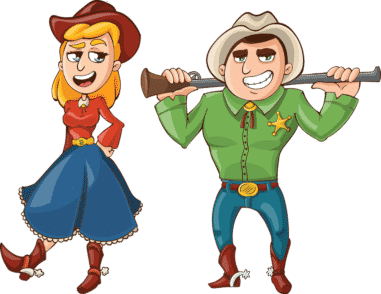 On the other hand I have to point out that there are some rare weapons that have only subpar airsoft replicas available and I can't recommend a beginner get something like that. Instead, pick something fairly common that is made by some of the well-known manufacturers.
That is actually the second point. A good beginner airsoft gun is made by a well-known manufacturer. Nothing kills the enthusiasm for the hobby like a constantly malfunctioning weapon so it's important you get something reliable as a beginner.
Most of the largest AEG manufacturers use the same Tokyo Marui standard gear boxes any way so if something get's broken you can always find spare parts and someone who knows how to install them.
Try around if possible
If you have friends that play airsoft or if there is an active local airsoft scene I recommend asking around if you could try out different kinds of airsoft guns. Looking at pictures and videos sure is fun but it can be very deceiving.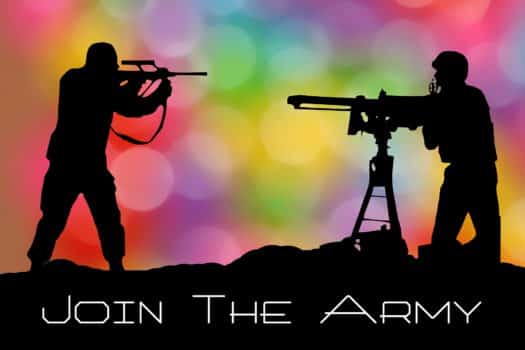 You can't really perceive from pictures or videos how the weapon feels in your hand, if the grip is the right size for you or if the gun feels too big for you. That's why it's important to get a feel for yourself.
Since airsoft stores are few and far between these days as most guns are sold online it's good to ask around your local scene.
The Best type of gun for a beginner
I definitely recommend getting an automatic electric gun or an AEG as your first weapon. They are simply the most versatile type of gun you can get with decent price. AEGs combine good range and accuracy with automatic fire and modifiability.
The only real downside to them is lack of realism especially when comparing with gas blow back guns. There are also more moving parts inside them when compared to HPA (high pressure air) or gas guns but they are very reliable and very easy to maintain.
These days there are some very cheap AEGs available that are decent quality and up gradable if your budget is very tight.
The only accessories an AEG requires is a battery and charger and many times these are included in deals. As a beginner, it's probably wise to buy enough BBs and some quality eye protection.
Best beginner airsoft guns
G&G Combat Machine M4A1
One of the most affordable AEGs with a decent build quality is the G&G Combat Machine M4A1 carbine.
It's your run-of-the-mill Taiwanese made M4 which uses a Marui V2 style gearbox so the insides are fully up gradable with after market parts. The performance and quality are actually ridiculously good considering the price. You could not get anything even close to this price and performance when I was starting the hobby.
G&G is actually a high end manufacturer and the Combat Machine is their budget range with very little compromise. Pretty much the only upgrades you would need for this gun is a better barrel and some finishing touches to the gearbox to make it a long time keeper.
DBoys Kalash SLR-106U
The DBoys Kalash is a very affordable Chinese made Kalashnikov replica. It closely resembles the AK74 AKSU carbine but is not an exact replica. However the most incredible thing is that it's almost all metal. Combine this with the tried and true V3 gearbox based AK design and good out of the box performance and you have the makings of a great gaming gun.
The company DBoys is a large Chinese manufacturer with mostly decent quality control. However with these cheaper guns you kind of have to expect there might be some tinkering involved. You get what you pay for. Usually this is something minor like resetting the hop up bucking or tightening some screws but sometimes it's something bigger like malfunctioning gear box but this kind of malfunctions are always covered by the guarantee and most of the guns run just fine out of the box.
If you want an AK with a very affordable price tag, this is the one to get. Otherwise I would recommend getting the G&G M4 or a bit more expensive AK models.
T3
If you like big rifles or want to go German my recommendation would be the JG T3 which is modeled after The Heckler & Koch G3 battle riffle. The gun is big, solid and very cheap when you take in to consideration that it comes with a battery and a charger. Performance
JG or Jing Gong is a Hong Kong based airsoft manufacturer that specializes in making low to mid price range guns with very high quality. They essentially copy Tokyo Marui designs and upgrade them with higher performance parts. Of course the quality is not as high as Marui because, well, nothing is as high quality as Marui :). But the performance is superior out of the box.
ASG Steyr AUG
If you like something completely different looking like the crossbreed of a pressure washer and a waffle I would recommend the ASG Steyr AUG. My first gun was actually a Marui AUG I bought around 1998 and I still have it, although as a heavily modified DMR.
The Steyr AUG is and Austrian made assault rifle from the 1970s that has very futuristic looking bull pup design. bull pup means that the bolt and the magazine are situated behind the trigger. This allows for longer barrel in compact design.
The ASG AUG is a clone of the Marui AUG (noticing a pattern here?:). The performance is very good out of the box and you get the same cool features you get with TM AUG and the real AUG. These include a two stage trigger (pull half-way for semi auto and pull all the way for full auto) and quick disassembly of barrel, frame and stock which make transporting a breeze. Oh and it's fully ambidextrous.
ASG stand for Action Sports Games and is a Danish based manufacturer of fully licensed airsoft guns and airguns. This means their replicas have high detail in finishing touches and have the same stamps as the real counter parts. I suspect the airsoft guns are manufactured in China by some large manufacturer like JG.
For the price you get a very good airsoft rifle with couple short comings. The AUG design is prone to problems with the semi fire function of the trigger. This is due to the design of the trigger connectors and is pretty easy to fix if you know what you are doing. The other is the tendency for BB feeding issues that also might need some tinkering if you encounter these problems. There are also some reports the muzzle velocity is usually less than the advertised 380 fps. This isn't really an issue in beginners airsoft gun since the velocity id still decent (somewhere closer to 300 usually).
Conclusion
That's my suggestions on the best beginner airsoft guns. I hope my tips help you make an informed decision and get you excited about the hobby! Feel free to leave a comment if you have any questions about airsoft guns for beginners and I promise to get back to you soon.